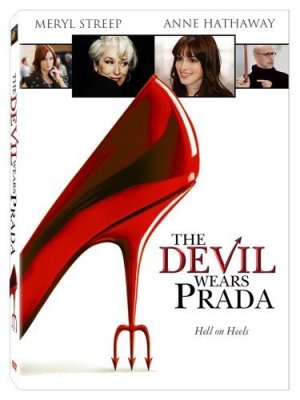 Last night the wife and I saw The Devil Wears Prada
. I was expecting something more of a silly comedy with the boss being a caricature. But instead I was pleasantly surprised that the boss, played by the amazing Meryl Streep, was actually a bit more complex and interesting. I also enjoyed Anne Hathaway's character though I felt some of her "sexy" scenes were unnecessary. Stanley Tucci was great as Nigel, very funny and likable.
In the end the story was not so much about the evil boss but rather the innocent college graduate who slowly loses her soul as she becomes part of the fashion corporation. It reminds me a bit of my story consulting for a top fashion brand in Manhattan and reporting directly to the president.
The wife and I enjoyed the movie and would recommend it.