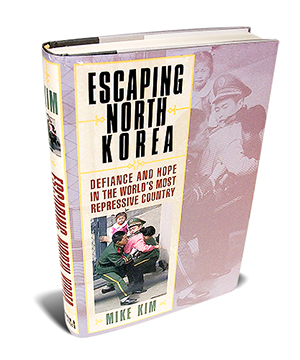 The Wall Street Journal has an article, Fights and Flight, about two new books about North Korea, Meltdown and Escaping North Korea.
Meltdown sounds like a strong criticism of the current presidency's policies towards North Korea.  This is a criticism I share.
However it is the second book, Escaping North Korea, which I am more interested in.  The author Mike Kim is a friend of a friend and founder of Crossing Borders.  I'm fascinated by how he chose to live in China for several year specifically to help North Korean refugees.  I am hoping he will be in the Bay Area to promote his book.
Update – November 3, 2008
Today I received an email from my local library saying yes to my request to purchase Escaping From North Korea.