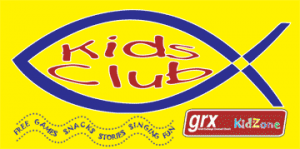 At KidsClub I teach grades 4 and 5 boys.  This group is the smallest which is not surprising.  I think it is around this age that boys start finding religion a little "feminine".  For example singing and dancing during worship is not something that boys are eager to do.
My class has four regular attendees, Christian, Jacob, Martin and Tristan.  It has been a bit harder for me to connect with them than my Sunday School grades 4 and 5 boys from several years ago.  This is because I do not know the parents, I have less time with them and it's hard to hear them above the din of all the other kids.
Yesterday was a better day with the boys as I got them to interact more with me.  KidsClub suggests various activities for the groups and yesterday those activities worked well with my boys.  First they played a memory verse game and then I had them write down their five favorite things which somehow they really enjoyed doing.  I also asked them to tell me their favorite restaurants.  Here are their responses.
| Name | Favorite Things | Favorite Restaurant |
| --- | --- | --- |
| Christian | PS2, transformers, GameCube | Hometown Buffet, American Diner |
| Jacob | TV, Wii, my room, toys | Old Spaghetti Factory |
| Martin | video games | Cold Stone Creamery |
| Tristan | scooter | Cheesecake Factory |
| me | ThinkPad, MacBook, TV, iPod Touch, bed | Palace Buffet |
I asked the boys for their favorite restaurant because I was thinking of taking them out one on one for dinner so I could get to know them better. But Ji Seon thinks this is not a good idea, that the parents might think I am some kind of child predator. The negative consequences of an aware society.