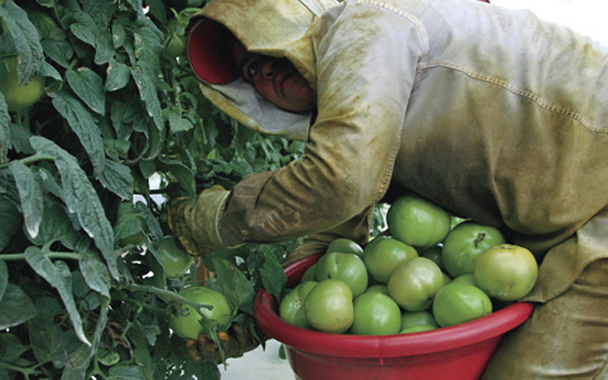 Slavery is depressing enough but when it happens in the United States and with an every day product like tomatoes it is even more terrible but at least we can do something about it.
This article, Price of Tomatoes, recommends buying local tomatoes but one could also try growing your own tomatoes.  We started growing tomatoes last year not because of social concerns but because Dylan like tomatoes on his hamburgers and so my parents planted tomato plants at our house.
One recommendation that I know would be entirely unpopular with the general populace but I believe fervently in is returning to how the United States used to treat immigration, allow anyone into the country.  Most of these slaves find themselves in these situations because they are so scared of being deported.
Immokalee is the tomato capital of the United States. Between December and May, as much as 90 percent of the fresh domestic tomatoes we eat come from south Florida…  According to Douglas Molloy, the chief assistant U.S. attorney based in Fort Myers, Immokalee has another claim to fame: It is "ground zero for modern slavery."

If Lucas became ill or was too exhausted to work, he was kicked in the head, beaten, and locked in the back of the truck. Other members of Navarrete's dozen-man crew were slashed with knives, tied to posts, and shackled in chains. On November 18, 2007, Lucas was again locked inside the truck. As dawn broke, he noticed a faint light shining through a hole in the roof. Jumping up, he secured a hand hold and punched himself through. He was free.

Politics of the Plate: The Price of Tomatoes: 2000s Archive : gourmet.com.