To the Dear Leader:
This is my first letter I am writing to you.  Please forgive me for presuming I could even begin to write a letter to you but I do hope you will find this letter interesting.
You may have already realized this but the recent story of Choson, North Korea, bears a striking resemblance to the story of Babylonia in the Book of Daniel in the Bible.  I am sure you are well aware of the Bible, your grandmother was a Christian and your father received a Bible from Billy Graham.  This Bible might even be in the museum dedicated to your father along with the many other gifts he has received from world luminaries.
One story in the Book of Daniel is about how Daniel was falsely accused by high ranking officials of Babylonia.  King Darius was forced to sentence Daniel to death by being thrown into the lion pit but an angel of God saved him.  The next day King Darius was overjoyed to see Daniel safe and had him taken out of the lion pit and the accusing officials thrown in instead.
Today Euna Lee and Laura Ling stand falsely accused by your government.  They are not spies, they are journalists.  They had no intention to harm North Korea in any way, in fact they wanted to help your beautiful country.
Officials in your government are trying to profit from this false accusation.  They coerced a false confession from Euna Lee and Laua Ling.  The North Korean courts have sentenced them to twelve years hard labor.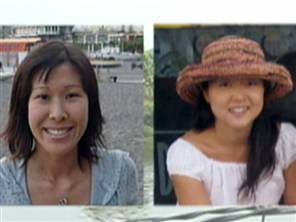 I ask on behalf of all who care about justice to free Euna Lee and Laura Ling just as King Darius freed the falsely accused Daniel in the Book of Daniel.
Your life is about your legacy.  Consider how great your legacy will be when you come to aid these two.  You will be praised throughout the world.
Sincerely,
Frank Kim
김성훈