I won my fantasy basketball league.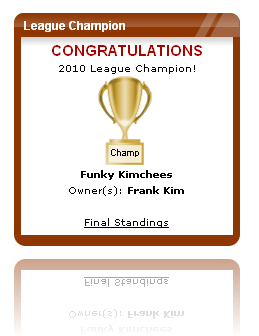 Unfortunately I was not able to help Alan win his.  I think I gave as much bad advice as good advice.  But that's okay, next year we might be competitors in that league. 🙂
My MVP was Steve Nash.  My biggest surprise was Marc Gasol.  My favorite player was Monta Ellis who later became somewhat of a disappointment.  I think the Warriors should trade him.