Once again the Funky Kimchees have maintained their dynasty and again won HRBL (Highrock Rotisserie Baseball League) in 2010.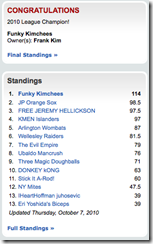 This season proved to be the most challenging because of all the injuries my team suffered.  My first four picks spent significant amounts of time on the DL.  But in September everyone became healthy and I ended up running away with it.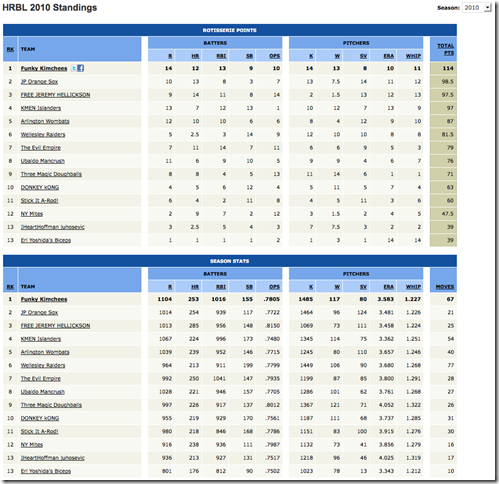 I did not have a real MVP.  My favorite pitchers were Brandon Morrow and Brett Anderson.  My favorite batter was Nelson Cruz.  It used to be Buster Posey until I traded him to David Kwon.